NEW & UNIQUE 31mm Festoon Bulbs
Monday, 9 July 2018 | Admin
Announcing our new 31mm festoon bulbs in warm, neutral and cool white.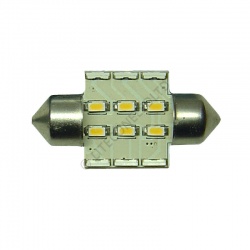 They are similar to our other festoon bulbs with the added advantage of a greater spread of light. They incorporate 6 LEDs which face forwards and 3 LEDs on each edge shining outwards. This provides a much wider spread of light which makes them ideal for applications needing this unique feature.
We have limited stocks of these bulbs so hurry before they sell out!